Stardust. Unicorns. Those vatas! So fascinating; so hard to pin down. You want them at every festive occasion because they know how to get this party started. Before long though, they are on to the next thing.
Do we all have that one Aunt who takes us on exhilarating adventures? With that infectious laugh? What delicious enterprise has Aunt Vata come up with now?
(She's the fun Aunt).
Maybe she's you.
Are you so fun? Do you love 'em and leave 'em? Do you forget people's names the second they tell you? Is your calendar packed? Are you an ardent multitask-er? Do you start projects and end up abandoning them? Do you choose an entree at dinner only to immediately want the other thing? Are you laughing hard one minute and crying the next? Do you get caught up in the whirlwind of the day and then crash and burn around 4 PM?
Welcome to the world of vata! You have so much going for you – your sparkling wit and personality, your joie de vivre, your international air of mystery (always into something!).
There are ways you can care for yourself so that you can enjoy the perks of this marvelous, moving and shaking dosha without getting unbalanced.
Vata is the Lead Dosha
Vata is the lead dosha. If vata is out of balance, it causes a ruckus in our bodies and also in our other doshas. So everyone, regardless of body type, should watch for vata imbalances.
Vata is usually the first dosha to go out of balance. Since we all have vata in us, we can perform the self-care practices below. This way, we can avoid becoming anxious and depressed, or even just flighty and ineffective.
When vata is balanced, the other two (pitta, kapha) usually follow. This results in a happy, healthy you!
Vata Self Care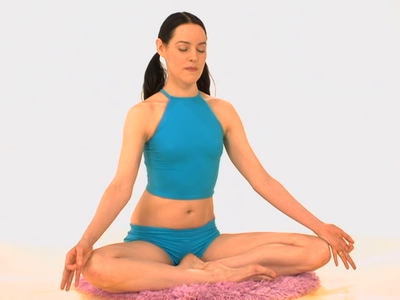 If you are a vata type, or if you need to balance this "king" of doshas, it's easy to learn what to do. It's very manageable, but takes a certain time commitment. Let the house go dirty, call your sister back later, get off social media! Invest in you.
Be gentle; forming new habits can take some time.
When anything becomes dry, vata increases. So in the fall, the dry wind can imbalance vata, or eating too much dry food like popcorn and crackers. To decrease your vata if it is overactive, think warm, moist, and slow.
Vata Self-Care List
Stay warm – layers, hot beverages, hats
Get enough rest, however you can (naps, early to bed, sleep late – whatever works in your schedule)
Exercise should be gentle; yoga and walks
Eat warm food; plenty of grains and oil-rich whole foods – avocados, sweet potatoes, soups
Have a nighttime routine
Have a morning routine!
Don't watch disturbing stuff
Keep a regular schedule
Take a break from alcohol
Get out into nature
Do not over-exert
Sit down for a hot meal at noon
Get some loving touch – from your kids, your pets, your person
Hot milk with a little cardamom in the evening
Daily oil massage (much more to come on this – one of my fav topics))
Try meditation
Take warm baths
Take daytime nap
Notice that some of the things on the list are things that a vata will not naturally want to do, such as having to follow a routine. Vatas like to shake it up and have irregular habits. But irregular schedules will deplete a person with a lot of vata.
Not the lithe vata type? Society's current physical ideal? I have a lot of vata; it is my dominant dosha, followed by pitta. But I don't have a vata body. So even some of us vatas don't have the lovely, wispy vata body! Go with what you've got.
Deepak Chopra (2000) says that body types/doshas are inherited, or genetic – so what can you do about that, really! It's a relief!
But there are plenty of things that we do control, such as:
thoughts (a big one)
emotions
memories
habits
experiences
talents
hopes
dreams
"Knowledge of your body type enables you to evolve to a more ideal state of health" (Chopra, 2000).
Knowledge is power. Power to have a say in what happens to us. Power over what we do. Power over how we feel. With that mastery, joy must follow.
References: Chopra, Deepak. Perfect Health: The Complete Mind-Body Guide. Three Rivers Press, 2000